Year-Round Comfort: 16 Knitted Blanket Patterns for Every Season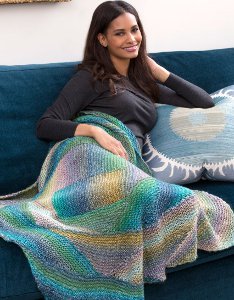 A knit blanket pattern is the easiest way to add a charming, handmade touch to your home decor. Whether you're knitting for design or comfort (or both!), the casual elegance of a knit blanket pattern infuses personality and warmth into any room of your home. Hung on the wall or draped over an armchair, the addition of a knit blanket to into your design scheme is always a good idea. No matter your color palette or decorating style, you're sure to find a pattern below that will flow seamlessly with your home's established character.

For your knitting and decorating pleasure, we've rounded up some of our favorite styles for every season of the year. From lightweight throws for summer to chunkier afghans for winter, there's a suitable pattern for every design-conscious knitter. Keep reading to find inspiration for year-round comfort.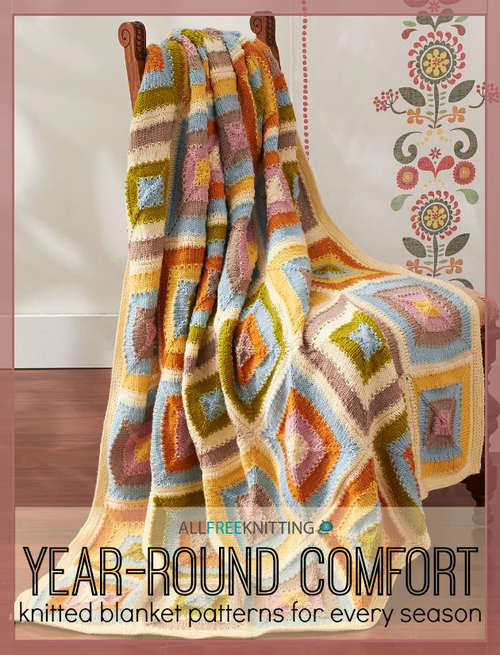 Year-Round Comfort: 16 Knitted Blanket Patterns for Every Season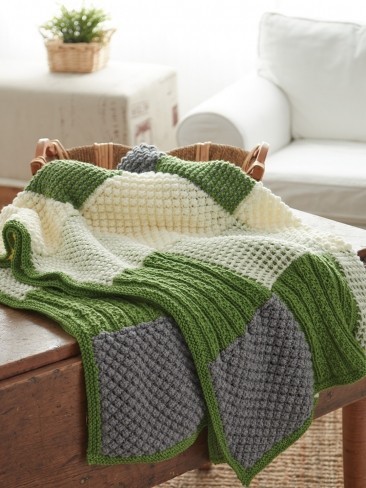 Out with the old, in with the new! Update your living space for spring with a beautiful knit blanket pattern. Choose light hues or bold solids for an uplifting, refreshing vibe. The following designs feature soft pastels and plush styles that will perfectly compliment budding flowers and the promise of warm, sunny days.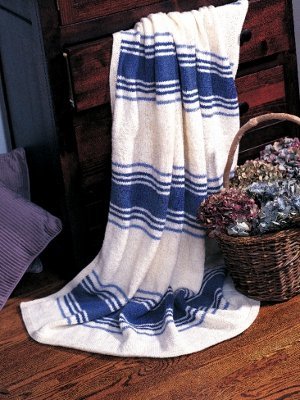 The start of summer doesn't mean the end of knit blankets. The following lightweight patterns are perfect for breezy summer nights and cool summer mornings. These airy styles are full of seaside charm and beach house beauty. Nautical-inspired stripes and colorful designs make for delightful summer throws you'll be proud to display.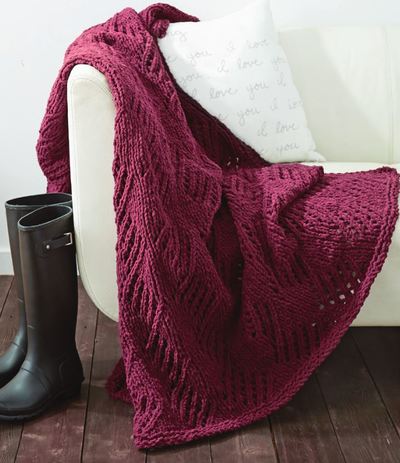 Chunkier fibers and muted colors characterize the following knit blanket patterns for autumn. These delightfully warm and cozy blankets are a gorgeous way to gear up for shorter days and cooler temperatures. From the beautiful Effortless Cherry Wine Afghan to the game-day appropriate Bold and Bright Lapghan, you're sure to find a fun and festive knit blanket pattern for fall.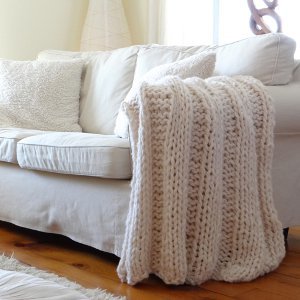 From winter whites to rich, dark hues, the following knit blanket patterns are the coziest of the bunch. Thick knit styles and chunky fibers make for a pretty and practical winter essential. We're in love with the Country Cottage Blanket for a look full of rustic charm, but if you're looking for a slightly more refined knit, check out the Running Diamonds Throw. Whether you're going for a laid back winter look or an elegant seasonal favorite, you're sure to be inspired by the designs below.
For these unbelievable afghans and a ton more, check out How to Knit Afghans and More: 300 DIY Home Decor Patterns!
Your Recently Viewed Projects