27+ Knit Christmas Tree Ornament Patterns
Check out these festive knit Christmas tree ornaments for the best knitted Christmas decorations in town!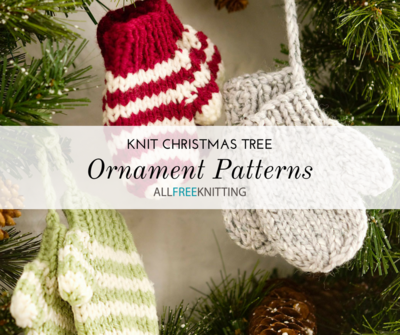 The Christmas season is always closer than it seems, so this year be extra prepared by checking out this collection of 27+ Knit Christmas Tree Ornament Patterns. Making these free Christmas ornament patterns together is a good way to spend quality time with family and friends and a fun way to pass the time.

One of the best parts of making your own ornaments is that these free knitting patterns will save you money! So select one (or a bunch!) of these patterns to work up for your Christmas tree. These ornaments also make the perfect knit gift, so if you make them now, your Christmas shopping will be easy peasy. 

If you love these patterns, be sure to subscribe to our newsletter to get amazing knitting patterns like these delivered to your inbox every day!

Even if you've never tried knitting a Christmas ornament before, there are some easy knitting patterns here, so you don't need to be intimidated. Or, if you're a pro at holiday knits, there are patterns here to challenge even experienced knitters. Whether you prefer funny and adorable or classic and traditional, there's something here to satisfy every holiday decor sensibility. You just have to choose your favorite, grab your needles, and cast on.
Table of Contents
What are some of your favorite Christmas knits? Leave a comment below!
Your Recently Viewed Projects